There are so many external scholarships out there that it can be hard to know where to start! On this page, you'll find more information about the awards that Demon Deacons apply for most often, and learn more about the on-campus nomination process that some require. Take a look at the resources below, and once you've decided on pursuing a particular award, make an appointment to learn more:
---
Scholarships and Fellowships
Here's our general Scholarships and Fellowships Flowchart, which breaks down awards by interest area, year, and GPA. You can also view a sortable list of scholarships. We have also compiled a list of Identity Based Scholarships and Fellowships.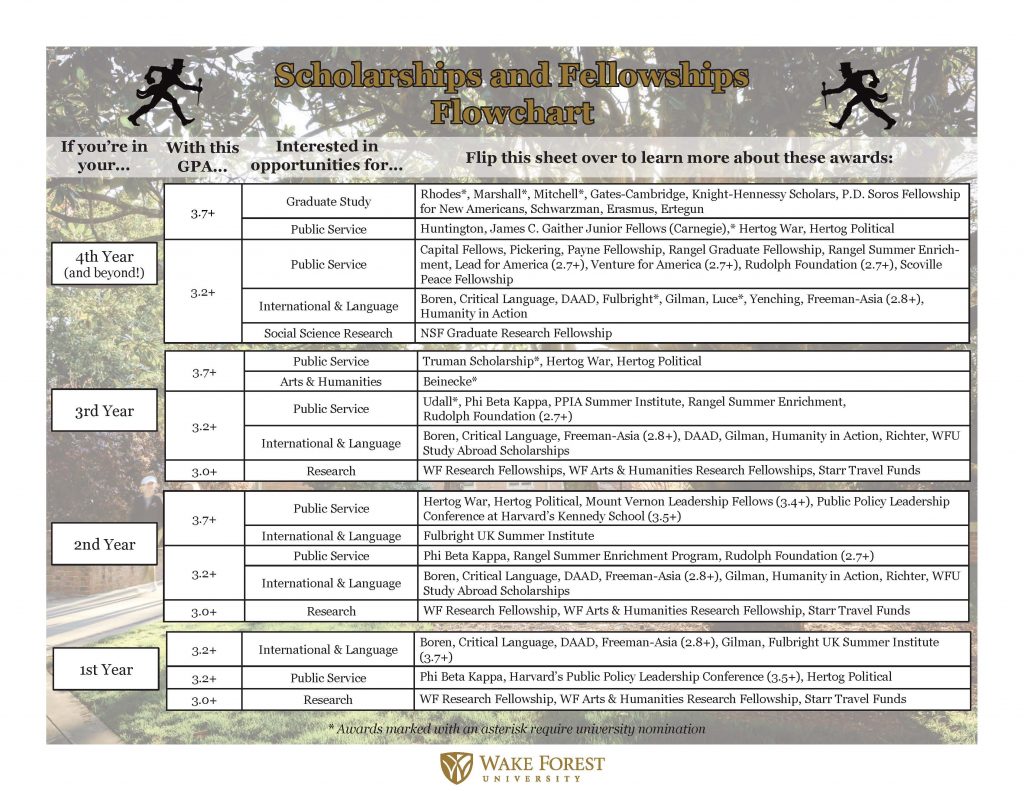 ---
STEM Majors
Check out this amazing Big List of STEM Awards that Dr. Pease, our Faculty Director for STEM Scholarships, has put together.
---
On-Campus Nomination
Some of the most competitive awards require an on-campus nomination. What that looks like varies according to each award and how many other students apply, but in every case, it means submitting your application before the official deadline so that a Selection Committee can review your materials, offer feedback, and invite you to an interview if needed.